An Eternally Irish resting place...

Light an Eternally Irish Candle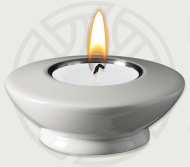 A flame that will continue to burn bright...
Our Eternally Irish memorials offer you the chance to create a truly unique personal space. Our memorials allow the reconnection of your personalised Irish roots and can be developed to a level that has a never-ending capacity to add on memories. With each premium memorial you create, we light an Eternally Irish candle that will burn bright in memory of your loved one...
Click here to create your Premium Eternally Irish Memorial ›